Les compétences étendues de Me Zakine, un avocat au service des besoins spécifiques du client
Le droit du travail, un domaine en perpétuelle évolution, se trouve au cœur des préoccupations tant des salariés que des employeurs. Face à l'imbrication de ses spécificités et la complexité des situations rencontrées, il est crucial de se doter des services d'un avocat compétent. Me Zakine, docteur en droit, offre cette expertise à ses clients avec réactivité et proximité.
Un avocat spécialisé en droit immobilier et de la construction
Le secteur immobilier et de la construction est lourd de contentieux potentiels. Malfaçons, procédures relatives à la Vente en l'État Futur d'Achèvement (VEFA), Contrat de Construction de Maison Individuelle (CCMI), ou encore litiges liés aux travaux de rénovation et abandon de chantier, nécessitent une connaissance pointue. Fort de son expérience, Me Zakine assiste ses clients dans ces domaines, garantissant une approche rigoureuse et adaptée.
Une expertise reconnue en droit de la famille
Le droit de la famille est un autre pan essentiel de l'activité de Me Zakine. Les enjeux humains y sont prépondérants, qu'il s'agisse de divorce, de litige employeur-salarié pour licenciement abusif, ou d'autres questions familiales. Dans chaque situation, l'approche est centrée sur les besoins du client, assurant un accompagnement sur-mesure.
Interventions en droit de la copropriété
La contestation d'une assemblée générale en cas de problème de climatisation, travaux sur partie commune ou privative, ou encore la rédaction des règlements de copropriété, sont des problématiques fréquentes en droit de la copropriété. L'expertise de Me Zakine en la matière est un atout majeur pour ses clients.
Lawyer en droit immobilier et de la construction, Maître Cécile Zakine, Docteur en Droit, intervient dans les litiges de copropriété, immobilier et droit de la construction sur Antibes , Cannes et dans toutes les Alpes Maritimes.
Our law firm can help you in a number of areas, including property law and co-ownership management throughout France, including Paris, Bordeaux, Lyon and, more recently, Grasse, Cannes, Nice and the Alpes Maritimes, as well as related litigation.
As a lawyer in co-ownership lawIt can help you to resolve any difficulties relating to the management and administration of a co-owned property.
Copropriétaire, syndic de copropriété ou professionnel de l'immobilier, Maître Zakine peut mettre ses fortes compétences en en droit de la copropriété pour vous conseiller et vous représenter dans tous les litiges et les problèmes qui peuvent survenir.Le droit de la copropriété régit les relations entre les copropriétaires d'un immeuble et les obligations qui leur incombent en matière de gestion et de maintenance de l'immeuble. Il s'agit d'un domaine complexe et délicat qui peut nécessiter l'intervention d'un avocat spécialisé.
A lawyer specialising in co-ownership law, such as Maître Zakine, can help with the recovery of co-ownership charges or when a loss occurs both within a dwelling and in the common areas.
Maître Zakine, a lawyer specialising in co-ownership law, will be able to help you draw up or interpret the articles of co-ownership, settle disputes between co-owners, represent your syndicate of co-ownership before the courts and advise you on all legal issues relating to co-ownership.
Une large palette de compétences
Au-delà de ces domaines, Me Zakine excelle également dans la contestation de permis de construire, la procédure devant le tribunal judiciaire au fond ou en référé, le droit des affaires, le droit des sociétés et les litiges de voisinage, notamment les troubles anormaux de voisinage. Chaque client bénéficie d'un service adapté à son contentieux, grâce à l'expertise judiciaire de l'avocat, notamment en droit de la construction.
Conclusion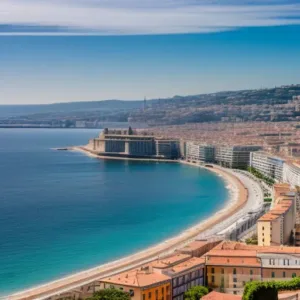 La pluralité des compétences de Me Zakine se conjugue à son engagement pour offrir un service de qualité. Réactif, disponible et à l'écoute des besoins spécifiques de ses clients, il est le partenaire juridique idéal pour faire valoir ses droits et naviguer sereinement dans les méandres du droit.
Your interest is the guiding principle Master Zakine. Master Zakine provides you with advice and assistance.
Using a lawyer means you can be sure that your rights are respected, and that the law firm you have chosen is specialised in the required field.
The Cabinet d'avocat Zakine is based in Antibes registered with the Grasse Bar (the Nice Bar is next door). Maître Zakine advises on CannesGrassse, Mougins ) and throughout France.
Maître Zakine is used to working remotely (video, electronic signature, secure file exchange platform).
The Cabinet Cécile Zakine se tient à votre disposition pour répondre à vos besoin et assurer la défense de vos intérêts avec réactivité et professionnalisme dans le respect de lac déontologie que lui impose sa profession