Abandoned building site: 5 steps to managing abandoned building sites: our advice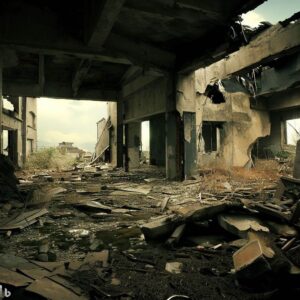 When faced with site abandonment, a real headache in the construction industry, protecting your interests requires a thorough knowledge of the appropriate legal remedies. Here are the five essential points for dealing with this delicate situation and safeguarding your rights.
1. Identify abandoned building sites as quickly as possible
Slowdown, sporadic visits to the site, blackmail for calls for funds, discontinued partial or total, such are the cases (non-exhaustive) that can be presented as abandonment of the site.
2. Examine the clauses of the contract you have signed
Everything must be spelt out in the contract. That's why we advise you to avoid any problems by checking all the clauses of the contract before you sign it and, in some cases, to make sure you have all the necessary documents. call a lawyer property. It is essential to review the terms of the contract in detail to identify specific provisions relating to deadlines, delays, penalties and termination conditions. Clauses relating to insurance and guarantees in the event of site abandonment should also be studied in detail. Check that the contractor has provided you with a ten-year insurance certificate.
3. Send the contractor a registered letter with acknowledgement of receipt
In the event of suspected abandonment, it is crucial to formally notify the contractor in writing, in accordance with legal procedures. This notification must clearly state the delays observed, the problems encountered and the expectations for resumption of the work. This stage marks the beginning and the proof of the abandonment of the worksite. To be even more rigorous, have a bailiff's report which you should enclose with your letter.
4. Attempt to resolve the dispute amicably 
Before taking tougher legal action, it may be a good idea to explore the options of negotiation and mediation to avoid lengthy litigation, which sometimes requires a court hearing.
5. Take the case to court if you are unsuccessful 
If negotiation and mediation efforts do not produce satisfactory results, consider taking the matter to court. You may have options such as terminating the contract, hiring another company to complete the work, or taking the contractor to court for breach of contract and claiming damages. In such cases, it is imperative to consult a lawyer specialising in property law in Cannes to get the right advice and adopt the best strategy.
In conclusion, dealing with an abandoned building site in Cannes requires an in-depth understanding of the property law and rigorous strategic planning.
In short, dealing with abandoned building sites requires vigilance and insight. By arming yourself with these five key points, you'll be able to navigate this complex situation skilfully and protect your rights as best you can. If you need help, consult a lawyer specialising in construction law, who can provide you with tailored expertise and advice tailored to your specific situation.
Zakine can help you accompany on the issue of site abandonment to protect your rights and best defend your interests
Ms Zakine can meet you in person or by videoconference to advise you on the steps to take in this type of situation.