Lawyer in Sisteron|
Mr. Zakine, Doctor of Law, Lawyer
Lawyer Sisteron, Maître Zakine, Doctor of Law, Lawyer and Lecturer at the University of Nice in Law, can help you in all matters relating to real estate law.
The areas are varied, both in terms of the construction of new buildingthat of delay VEFA.
Lawyer for co-ownership and real estate law
Maître Zakine also intervenes in co-ownership conflicts in Allauch. Managing a conflict within a co-ownership for a lawyer means providing assistance to the syndic and the union council to help manage heavy disputes (non-payment of co-ownership charges) than legal assistance.
She is an expert in property litigation and regularly intervenes in Sisteron and the Sisteron region. She can help you deal with damage problems, for example.
Maître Zakine comes regularly to Provence-Alpes-Côte d'Azur, it is lawyer and Doctor of Law.
A connected lawyer, making your life easier
It operates throughout France. It uses tools (electronic signature, video, e-mail, telephone) that allow you to work without worrying about distance.
Specialist lawyer, doctor of lawWith two Masters degrees, Maître Zakine works in Allauch
Calling on a lawyer who knows property law and VEFA, with a strong activity in co-ownership, is the assurance of defending your rights in the best possible way.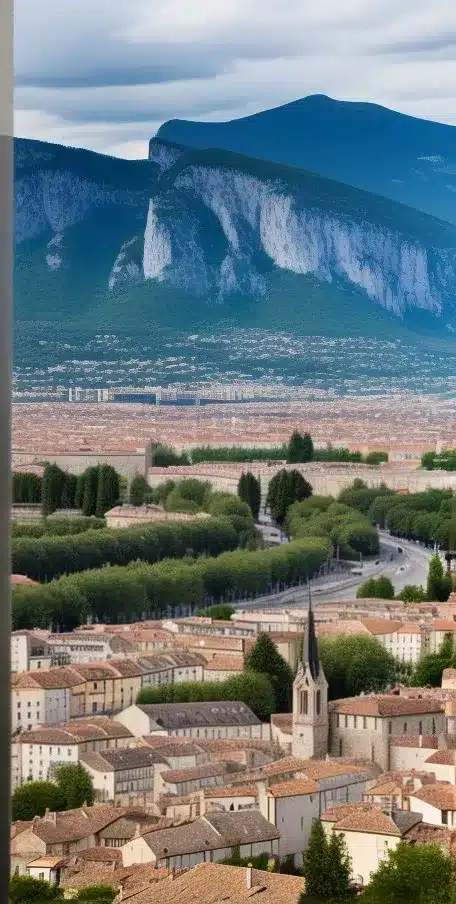 Five reasons why Sisteron is the most beautiful town in the world
Sisteron is a small town in the Provence-Alpes-Côte d'Azur region of south-east France. It is often referred to as the "Gateway to Provence" because it lies on the border between the Alps and Provence regions. Here are some key facts about Sisteron's history and why many consider it one of the most beautiful towns in the world:
Rich historySisteron: Sisteron has a long and fascinating history dating back to antiquity. It was founded by the Romans in the first century BC. During the Middle Ages, it was an important centre for trade and crafts.
Geographical locationThe town is set in a narrow valley between two mountain ranges, giving it a spectacular natural setting. The River Durance flows through the town, adding to its natural beauty.
ArchitectureThe old town of Sisteron is full of charming cobbled streets, old houses and historic monuments. One of the town's most emblematic buildings is the Citadelle, an impressive fortress built in the 19th century on a rock overlooking the town.
Natural landscapesSisteron: Sisteron's surroundings are just as impressive, with wooded hills, lavender fields and deep gorges. It's a paradise for outdoor enthusiasts, offering plenty of opportunities for hiking, cycling and other outdoor activities.
ClimateSisteron: Sisteron enjoys a Mediterranean climate, with warm, sunny summers and mild winters. This makes it a pleasant destination all year round.
All these elements combined make Sisteron a very special and attractive place for visitors and residents alike. Everyone may have their own opinion on which is the most beautiful city in the world, but for many, Sisteron is certainly a strong contender.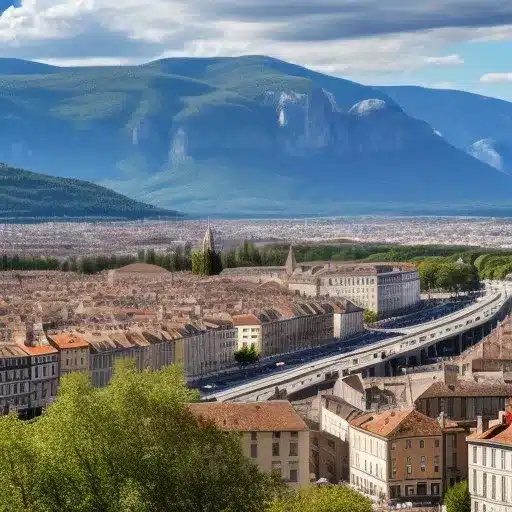 The Law firm of Me Zakine is close to Sisteron. It is based in Antibes and operates throughout France (Bordeaux, Marseille, Paris, Rennes, Lille,...)
She consults by video, telephone and in her office (Google Meet, Zoom,...).
His skills allow him to help you in different areas of property law and knows the town of Sisteron well.
So if you are looking for a firm in right real estate or co-ownership law, Me Zakine can help you. 
Calling on the services of a lawyer is often necessary in a variety of legal situations. Here are some examples of problems or situations that may require the help of a lawyer in Sisteron or elsewhere:
Property problemsBuying, selling or renting property can involve complex contracts and legal regulations. A lawyer can help to understand and finalise these transactions.
Divorce and Family MattersDivorce, child custody, maintenance and other family issues are often emotionally charged and legally complex.
Crimes and MisdemeanoursIf you are accused of a crime or offence, it is essential to consult a lawyer to understand your rights and options.
Problems at workWork-related disputes, such as wrongful dismissal, harassment or discrimination, may require the assistance of a lawyer.
Accidents and injuriesIf you have been injured in an accident (for example, a car accident or an accident at work) and wish to make a claim for compensation, a lawyer can help you navigate the legal process.
Wills and EstatesDrawing up a will, managing an estate or resolving family disputes over inheritance can be complex processes that require the help of a lawyer.
Commercial problemsBusinesses may need a lawyer for matters such as drafting contracts, resolving commercial disputes or managing legal issues relating to employment.
Note that this is not an exhaustive list, and there are many other situations that may require the assistance of a lawyer. It is always advisable to consult a professional for legal advice specific to your situation.