Lawyer Planning permission Construction law
 Me Zakine, Doctor of Law
Lawyer in construction law , Me Zakine, Docteur en Droit, Avocatcan help you with all the procedures related to your building permits and the litigation related to their filing.
Maître Cécile Zakine, avocate inscrite au barreau de Grasse, est une référence en matière de droit public et plus particulièrement dans le domaine de l'urbanisme. Forte d'une expérience solide en la matière, elle accompagne avec rigueur et professionnalisme les particuliers et les professionnels confrontés à des enjeux relatifs au permis de construire.
Travaillant dans toute la France, Me Zakine est reconnue pour sa compétence en la matière, notamment en matière de contestation de permis de construire. La proximité qu'elle maintient avec ses clients garantit un conseil sur mesure, s'adaptant à chaque situation individuelle. Sa rigueur s'exprime tant dans l'analyse des contrats de construction que dans celle des actes de vente VEFA (Vente en l'État Futur d'Achèvement) en droit immobilier.
Face à une décision administrative concernant un permis de construire qui ne serait pas conforme aux dispositions légales ou réglementaires, elle propose en premier lieu un recours gracieux. Si cela s'avère insuffisant, Me Zakine n'hésite pas à engager un recours contentieux afin de faire valoir au mieux l'intérêt de son client.
Outre sa compétence en droit de l'urbanisme, sa formation en droit public et son expérience en la matière lui confèrent une expertise incontestable.
Lorsque vous sollicitez les services de Me Cécile Zakine, vous bénéficiez non seulement de son expertise, mais aussi de son engagement à mettre votre intérêt au cœur de sa démarche professionnelle.
Ses qualités de conseil, de rigueur et de proximité avec ses clients font d'elle une avocate de choix pour tous vos besoins en matière de droit public et d'urbanisme.
There are various reasons for having a building permit refused and the administration is not always straightforward.
Maître Zakine intervient aussi pour les permis de construire sur  la France entière (Lille, Bordeaux, Mont de Marsan, Lyon, Toulouse, Marseille, Toulon, Paris, Ile de France) mais aussi spécifiquement sur les communes de Cannes, Antibes, Mougins, Sophia-Antipolis, Grasse et Mouans Sartoux et Nice.
She is a lawyer specialising in construction and real estate law and works regularly in Antibes and the Sophia Antipolis region.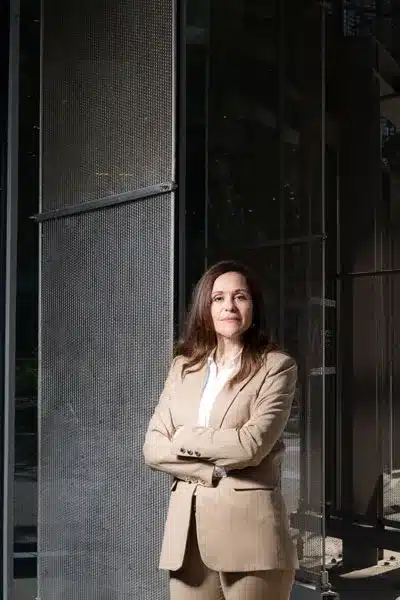 The 9 most frequently asked questions about planning permission lawyers
What is a planning permission lawyer?
2. What services do planning permission lawyers offer?
Building permit attorneys provide services such as: providing legal advice regarding applicable local zoning ordinances; submitting building permit applications; appealing permit denials or modifications; negotiating with government agencies; representing clients at hearings before planning boards and other governing bodies; preparing building permit applications; and preparing building plans and land use plans.
Building permit lawyers advise clients on the various requirements for obtaining a building permit, including zoning laws and regulations, design documents and other technical issues. They assist in the preparation of applications, review plans and drawings prior to submission, provide feedback on local or national code compliance issues that may arise during the project planning process. In addition negotiate with local authorities on behalf of the client to ensure that the project complies with all necessary regulations. The Lawyers specialising in planning permission can also represent their clients in planning permission proceedings. if a dispute arises during the application process. Finally, they review the final contract documents and advise on any legal or contractual issues relating to the construction project.
4. How much do they charge?
The cost of hiring a planning permission lawyer varies according to the services required and the complexity of the project. Lawyers generally charge by the hour, but may also offer fixed-price contracts for certain projects. Some lawyers also offer consultations free or at a reduced rate to potential clients who are considering applying for planning permission. It is important to talk to several solicitors before deciding which one to hire to ensure you get the best service at a competitive price.
5. What are the advantages of using a planning permission lawyer?
There are several advantages to hiring a building permit lawyer when applying for permits for construction projects. A qualified lawyer can help you navigate the complex regulations related to zoning laws, design documents and other technical issues that could impact your project. They can also provide legal advice in the event of a dispute between you and local authorities during the application process. Finally, he can review and negotiate contracts to ensure that all parties involved in the understand their rights and obligations. In short, a planning permission lawyer can save you time and money by helping you navigate the complex process of obtaining planning permission.
6. What should you look for when hiring a planning permission lawyer?
When choosing a lawyer to assist you with your planning application, you should consider their experience in your particular region or jurisdiction, as well as any expertise they may have that is relevant to your project. It is also important to confirm that they are authorised to practise law in the relevant jurisdiction and to ensure that they understand all aspects of the project before they start work. Finally, consider any additional services they may offer beyond simple legal advice, such as consultancy services or support during the construction phase of the project. These additional services may include drafting contracts and other documents, advising on the management and financing of the project, or handling disputes between the parties. By taking all these factors into account when choosing a lawyer, you can ensure that your project runs as smoothly as possible.
7. What are the steps to follow to obtain a building permit?
The procedure for obtaining planning permission varies from jurisdiction to jurisdiction, but generally consists of several key steps
 1. Research local zoning laws and regulations to ensure that the proposed construction complies with all applicable laws and regulations
2. Prepare application documents according to local requirements, such as design drawings, structural calculations, material specifications, etc.
3. Submit the application, together with all required fees, to the competent authority of the State
Read a real case in VEFA treated by Me Zakine 
Extract: " "There is no communication. The promoter does not respond to my emails and letters of formal notice. "In any case, I re-read the contract and the promoter is within his rights. There is a clause that allows him to justify his delay. are the classic phrases I hear most from the promoter and the clients.
8. How do I find a lawyer specialising in building permits?
The best way to find a qualified planning permission lawyer is to ask other professionals in the industry, such as estate agents, property developers, architects or contractors. In addition, you can use online resources such as directories and legal websites to search for an experienced planning permission lawyer. When interviewing potential attorneys, be sure to ask them about their experience with the type of project you are undertaking and their knowledge of local zoning laws and regulations. Finally, don't forget to consult the opinions of past clients before making your final decision.
9. What can I expect when working with a planning permission lawyer?