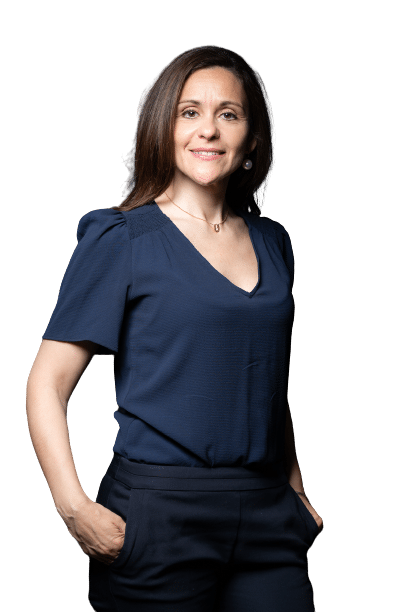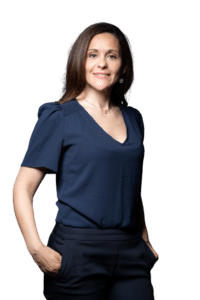 La défense de vos droits par Maître Zakine 
Installé à Antibes, non loin de Cagnes-sur-Mer et de Nice, Maître Zakine est un avocat en droit immobilier, droit de la construction, droit de la copropriété et bien d'autres domaines.
Titulaire d'un doctorat en droit, il est membre éminent du barreau de Grasse, mais intervient aussi sur le barreau de Nice, consolidant sa réputation d'être à la fois accessible et omniprésent pour la défense des droits de ses clients.
Elle intervient régulièrement pour des clients situés sur la Commune de Saint Laurent du Var.
Real estate law
L'immobilier, en tant que domaine complexe et souvent technique, requiert une expertise pointue. Qu'il s'agisse de malfaçons, de Vente en l'État Futur d'Achèvement (VEFA), de Contrat de Construction de Maison Individuelle (CCMI) ou même d'abandon de chantier, les litiges sont nombreux et peuvent s'avérer déroutants pour le profane. C'est là qu'intervient Maître Zakine, avec sa connaissance approfondie des subtilités du droit immobilier.
Droit public, urbanisme et permis de construire
En matière de droit public, notamment en ce qui concerne l'urbanisme, la contestation de permis de construire ou encore les recours gracieux et contentieux, Maître Zakine déploie ses talents pour garantir les droits de ses clients face aux décisions administratives. Ses nombreuses années de pratique lui confèrent une aisance certaine face aux enjeux complexes de l'urbanisme.
Droit du travail et droit de la famille
Au-delà de l'immobilier, Maître Zakine a aussi une solide expérience en droit du travail, droit de la famille et droit civil. Qu'il s'agisse de la défense des droits des employés, du conseil lors d'une séparation ou du respect des contrats, notamment des contrats de ventes immobilières, l'avocat met son expertise au service de chaque client.
Collaboration avec les protections juridiques
La protection juridique est un pilier central de la démarche de Maître Zakine. La procédure, souvent perçue comme un labyrinthe par le commun des mortels, devient sous sa houlette un outil efficace pour la défense des intérêts de ses clients. À chaque étape, depuis la conciliation jusqu'au tribunal judiciaire, il garantit une disponibilité, une réactivité et une réponse aux besoins de ses clients.
Devoir de conseil et déontologie
Le devoir de conseil est une mission sacrée pour Maître Zakine. Avant toute action en justice, il prend le soin de conseiller au mieux ses clients, les informant des risques, des avantages, des coûts et des bénéfices potentiels de chaque démarche. Cette approche préventive et bienveillante vise à préserver autant que possible la sérénité de ses clients.
Respectueux de la déontologie stricte de la profession d'avocat, Maître Zakine assure une transparence totale envers ses clients. Cette éthique professionnelle, combinée à une solide expérience, fait de lui un choix judicieux pour tous ceux qui cherchent à naviguer dans les méandres du droit.
La défense de vos intérêts et la prise en compte de vos besoins

L'avocat ne s'arrête pas aux frontières de la région Provence-Alpes-Côte d'Azur. Fort d'une expertise nationale, il intervient dans toute la France, assurant ainsi une représentation sans faille, quel que soit le tribunal compétent.
En conclusion, opter pour Maître Zakine, c'est choisir un avocat à l'écoute, doté d'une riche expérience et capable d'assurer une défense impeccable de vos intérêts. Qu'il s'agisse de droit immobilier, de droit de la construction, de droit du travail ou de toute autre branche du droit, vous pouvez avoir confiance en son expertise et en sa dévotion à la cause de ses clients.
Situé idéalement à Antibes, elle est le partenaire juridique qu'il vous faut pour vos litiges situés à Saint Laurent du Var, toujours prête à intervenir avec réactivité et disponibilité.
Confier son dossier à Me Zakine 
Lorsque vous sollicitez les services de Me Cécile Zakine, vous bénéficiez non seulement de son expertise, mais aussi de son engagement à mettre votre intérêt au cœur de sa démarche professionnelle.
Ses qualités de conseil, de rigueur et de proximité avec ses clients font d'elle une avocate de choix pour tous vos besoins en matière de droit public et d'urbanisme.
Les raisons sont variées d'avoir un permis de construire refusés et l'administration n'est pas toujours simple.
Maître Zakine intervient aussi pour les permis de construire sur  la France entière (Lille, Bordeaux, Mont de Marsan, Lyon, Toulouse, Marseille, Toulon, Paris, Ile de France) mais aussi spécifiquement sur les communes de Cannes, Antibes, Mougins, Sophia-Antipolis, Grasse et Mouans Sartoux et Nice.
Your interest is the guiding principle Master Zakine. Master Zakine provides you with advice and assistance.
Using a lawyer means you can be sure that your rights are respected, and that the law firm you have chosen is specialised in the required field.
Maître Zakine is used to working remotely (video, electronic signature, secure file exchange platform).
The Cabinet Cécile Zakine se tient à votre disposition pour un rendez-vous en présentiel à son cabinet ou en visioconférence lorsque vous êtes éloigné géographiquement ou que vous faites le choix de ne pas vous déplacer : calendly.com