Maître Zakine, Lawyer - Doctor of Law 
Real estate lawyer in Bordeaux
Maître Zakine is a lawyer who practices real estate law and co-ownership law on a daily basis.
He is a very experienced lawyer who has worked on high profile cases over the years.
She is passionate about helping her clients achieve the best possible results for their real estate and condominium disputes, and her expertise and dedication are recognized by her clients.
Forte de son expérience devant les Tribunaux en matière de procédures touchant au droit immobilier, au droit de la construction et au droit de la copropriété, Maître Zakine conseille au mieux ses clients et les guide vers la stratégie la plus adéquate possible en fonction de leurs besoins, tout en prenant en compte leurs souhaits et en écoutant leurs demandes. 
Il est essentiel pour Maître Zakine de comprendre et d'entendre quels sont les besoins du clients et quels sont ses ressentis. 
Her knowledge and experience make her an invaluable asset when it comes to navigating the legal and financial aspects of real estate and condominium law.
Whether you are a first-time buyer or an experienced investor, Mr. Zakine will provide you with the advice you need to make informed decisions and ensure that your rights are protected.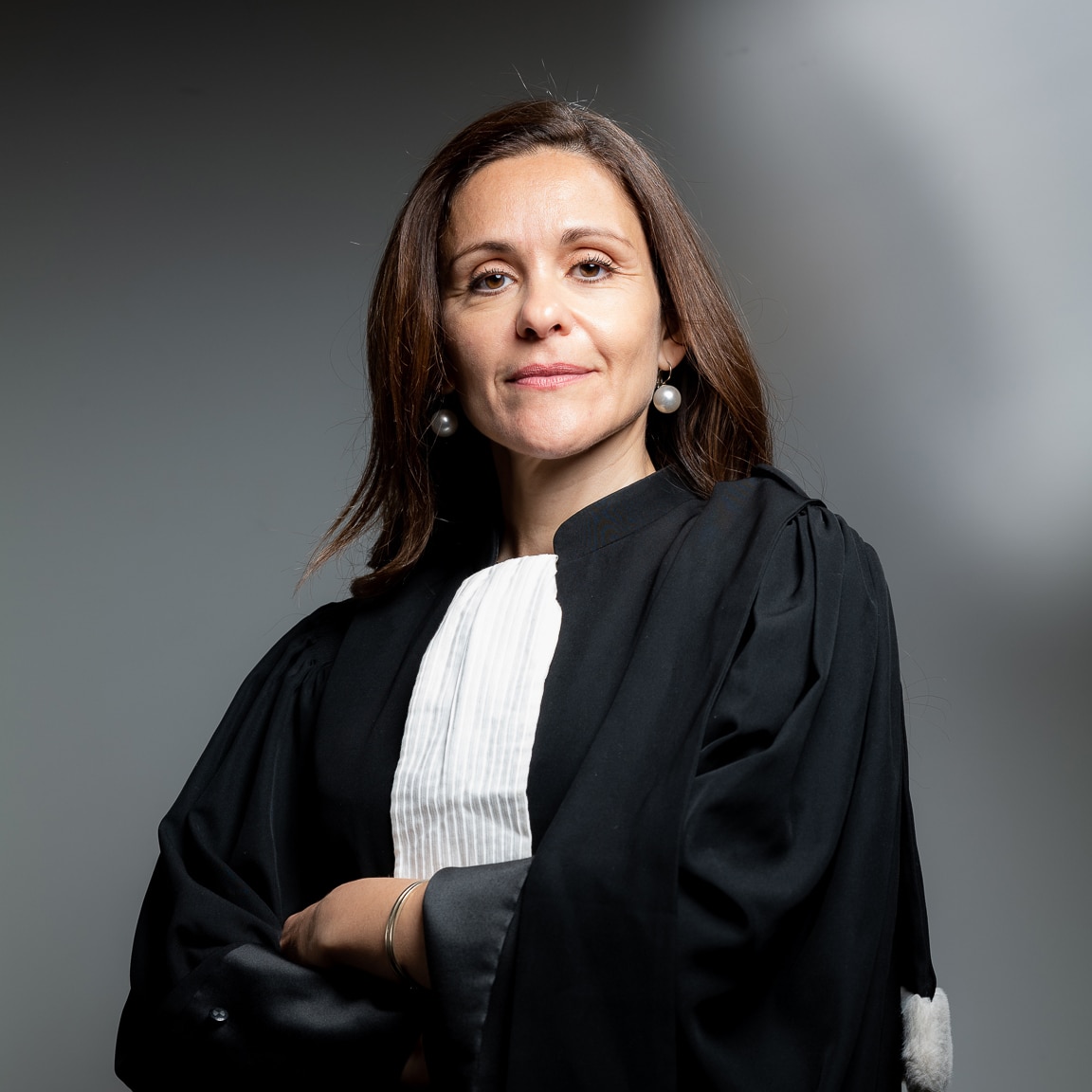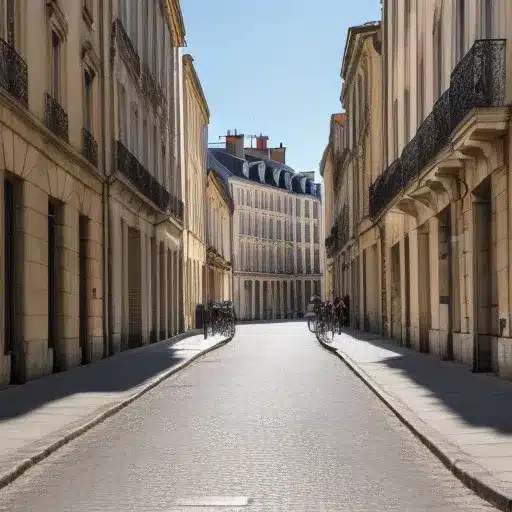 As a lawyer with a practice in real estate law Bordeaux and all over France, here are a few examples of practical cases that Maître Zakine can handle in his practice.
Elle peut aider ses clients à régler leurs différends de manière amiable ou, si nécessaire, elle peut représenter ses clients devant un tribunal. Ces cas relèvent soient du droit immobilier, soit du droit des sols (qui est à la limite du droit public).
Eviction of a tenant
Co-ownership law
litiges de copropriété notamment dans la période des assemblées générales
Drafting of the co-ownership regulations.
Internal condominium conflict
Support for general meetings
Request for work at a general meeting
Contesting a General Assembly
Dispute between co-owners
Accompagnement de Cabinets de syndic afin qu'il mènent à bien leur mandat de gestion
engagement de la responsabilité du syndic pour faiute de gestion
Support for the Trade Union Council
Construction expertise in the context of co-ownership
Real estate sales contract
Delayed vefa
Real estate lawyer : Me Zakine, presentation
Master Zakine has extensive experience in real estate lawHe has built up a reputation as a reliable and trustworthy lawyer in this field.
He has represented a wide range of clients - from first-time buyers to seasoned investors.
He has worked on numerous high-profile cases and has represented a variety of clients, including individuals, businesses and developers.
Il fournit également des conseils juridiques aux notaires et aux courtiers en matière de ventes immobilières et de contrats. 
Droit de la copropriété : Me Zakine possède une grande compétence qui lui donne une très bonne expertise en droit public, droit de la copropriété et connaît les rouages de ce du droit comme sa poche.
Il a représenté une variété de clients dans le passé, y compris des propriétaires, des promoteurs et des conseils de gestion. Elle sait comment naviguer dans le système juridique complexe et s'assurer que le meilleur résultat possible est atteint pour toutes les parties. Il lui arrive aussi de porter plainte au pénal dans le cadre de son mandant de droit civil.

The history of Bordeaux is fascinating. Bordeaux is a city that was founded by the Romans in 57 BC. The city became an important cultural and economic capital in the Middle Ages, and today is considered one of the most important cities in France. Bordeaux is also known for its fine wines, and its historical monuments such as the Cathedral of Saint Andrew or the Grand Theatre.
Example of disputes handled in Bordeaux by Me Zakine, real estate lawyer in co-ownership law
-Disputes relating to the use of common areas.
-Disputes related to the use of private parts.
-Noise and nuisance disputes.
Disputes relating to the co-ownership regulations.
-Litigation related to works and repairs.
-Disputes related to the management of condominium funds.
- vefa delay (read the article elsewhere)
The different real estate law problems you may have in Bordeaux are
-Disputes related to the sale or purchase of a property.
-Disputes relating to the lease contract.
-Disputes relating to tenants' and landlords' rights.
-Disputes relating to easements and rights of way.
-Litigation related to tax and legal obligations in the field of real estate.
-Litigation related to real estate construction and renovation.
-Litigation related to the delay in the VEFA in Bordeaux
Real estate lawyer in Bordeaux: the most frequently asked questions
Maître Zakine reçoit les questions les plus fréquentes suivantes : 
-What are my rights and obligations as an owner or tenant?
-What are the deadlines for applying to terminate a lease?
-How can I challenge a refusal of planning permission?
-How can I challenge a rent increase?
-What are the tax consequences of a property sale?
-What are my responsibilities when it comes to property renovation and construction?
 Concrete examples of intervention in droit immobilier  – droit de la construction 
tDes exemples concrets d'intervention en droit immobilier / copropriété / construction
Le droit immobilier est à la jonction entre différents droits, droit public, droits des sols, droit foncier.
Le cabinet travaille aussi autour du droit social (qui comprent le droit du travail) et le droit de la famille (divorce, succesion)
Construction law : litiges construction, action en désignation d'un expert amiable devant le Juge des référés, action indemnitaire au fond devant les Tribunaux judiciaires, achat et litige VEFA sur Bordeaux and France.
 Les retards dans la livraison d'un bien acquis dans le cadre d'une vente en futur achèvement sont devenus un véritable fléau. 
Maître Zakine combat les comportements des promoteurs pour faire valoir les droits de ses clients acquéreurs placés dans des situations parfois très complexes dès lors que les sociétés de construction ne respectent pas leurs engagements contractuels en se retranchant derrière la clause de force majeure très souvent invoquée de mauvaise foi et à mauvais escient. 
Plainte au pénal dans le cadre d'infraction au droit pénal.
Lawyer CCMI (delay, forgery, subcontracting, cancellation and poor workmanship).
He can also defend your interests in the event of cancellation or breach of contract.
Real estate law and Droit foncier : accompagnement en matière de ventes immobilières (compromis de vente, actes authentiques de vente…), loyers impayés.
It can help you prepare the general meeting, draw up the co-ownership regulations or contest the co-ownership charges. droit de servitude de passage ou de réseaux.
Property law Disputes related to encroachment, easements, demarcation: action for amicable resolution of the conflict or before the competent courts, rédaction de bail commercial, aide à la réalisation de vos projets immobiliers, vérification de la promesse de vente, aide à la vente immobilière 
Droit de l'urbanisme : contestation de permis de construire ou de lotir,

Read a real case in VEFA treated by Me Zakine 
Extract: " "There is no communication. The promoter does not respond to my emails and letters of formal notice. "In any case, I re-read the contract and the promoter is within his rights. There is a clause that allows him to justify his delay. are the classic phrases I hear most from the promoter and the clients.
When should you call on the services of a lawyer specialising in co-ownership in Bordeaux and the surrounding area?
By its very nature, co-ownership is extremely prone to conflicts of interest between the various co-owners.
These conflicts are generally of 3 different types:
- Non-compliance with neighbourhood rules ;
- Failure to maintain and carry out co-ownership works: the co-ownership trustee is guilty of mismanagement if he does not monitor the works properly and does not take delivery of them;
. Water damage in a communal area that will affect both the communal areas and the flats (private areas): intervention by the co-ownership insurance company, which will appoint an expert, authorisation by the general meeting on the basis of at least 3 quotes (competitive tendering) or urgent work ratified a posteriori by an extraordinary general meeting,
. Problem with water meters: no water meters installed and charges calculated on the basis of the tantièmes ;
. Change of use of the co-ownership: unanimous decision, checking the co-ownership regulations to analyse the original use of the co-ownership ;
. Recovery of condominium charges: the condominium manager is liable if he fails to take all the necessary steps to recover unpaid charges: formal notice, reminders, in particular from the condominium lawyer to the condominium manager. MarseilleYou can also take the case before the Marseilles magistrates' court or local court.

Que faire en cas de litige en droit immobiler ou dans une copropriété à Bordeaux et ses alentours ?
Me ZAKINE will draw up a writ of summons if it is his client who brings the action.
The customer is said to be in demand.
This summons will be issued to the opposing party by a Bordeaux court commissioner.
For example, Me ZAKINE draws up a writ of summons for the recovery of charges on behalf of the co-owners' association after being instructed to do so by the association or the managing agent.
If Me ZAKINE's client is defending himself, i.e. has received a writ of summons, Me ZAKINE will have to draw up legal submissions in response to the arguments and requests of the party who issued the writ of summons.
For example, the syndicate of co-owners is being sued by a co-owner because it did not vote for work to be carried out on the common areas, even though the work would have stopped seepage into the building.
As the syndicate of co-owners is responsible for the upkeep and conservation of the building, it will be sued by the co-owner. The syndic may also be sued.
Me ZAKINE will defend their interests by drafting pleadings.
To defend yourself properly, you need to look for a real estate lawyer who practises co-ownership law.
The life of a co-ownership in Bordeaux can be very complex and a source of disputes between co-owners.
It's best to be accompanied by a good syndic and a lawyer specialising in co-ownership law in Bordeaux to avoid the risk of disputes. complications arise within the co-ownership.
Why choose us to defend you?
Votre intérêt est celui qui guide le cabinet. Maître Zakine vous apporte écoute, conseil et assistance.
Faire appel à un avocat, c'est être sûr que vos droits sont respectés, et écoutés et que ses domaines de compétences du cabinet d'avocats que vous avez choisi est compétent dans le domaine requis.
Maître Zakine intervient sur des dossiers complexes avec des promoteurs importants (retrouvez un article dans Nice Matin du 11 décembre – BNP Paribas – Marenda Lacan sur Nice Matin pour un conflit VEFA ou sait porter plainte au pénal pour des enjeux techniques lourds.
Elle intervient aussi en droit de la famille et droit du travail . Pour le droit de la famille, elle intervient pour les divorces, pour le droit du travail, licenciamenet abusif et 
Maître Zakine fait valoir vos droits avec force et en toute humanité et en écoute. Elle travaille pour un public large.
The Zakine law firm is based in Antibes and is a member of the Grasse Bar (the Nice Bar is next door). Maître Zakine practises throughout France, particularly in Bordeaux, where she has clients.
Maître Zakine is used to working remotely (video, electronic signature, secure file exchange platform).
Cécile Zakine's office is at your disposal
Cécile Zakine's office is at your disposal
Would you like to be contacted again?