Real estate - construction lawyer - co-ownership | Intervenes in France and in the Var region
Cécile Zakine is a lawyer specialising in property and construction law. She has a doctorate in law and handles disputes relating to co-ownership, property and construction law in all the communes of the Var.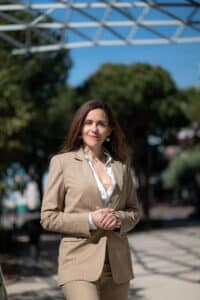 The Var département, located in the Provence-Alpes-Côte d'Azur region, is made up of a large number of communes. From Toulon to Saint-Tropez, via Fréjus and Draguignan, property law issues (property sales, preliminary sales agreements, promises to sell), construction law (VEFA, abandonment of building work) and co-ownership can be a source of difficulties on a daily basis.
Communes in the Var
The Var has over a hundred communes, including :
Toulon
La Seyne-sur-Mer
Hyères
Fréjus
Draguignan
Six-Fours-les-Plages
Saint-Raphaël etc...
The importance of a lawyer in property law, construction law and co-ownership law
When it comes to property, construction and co-ownership law, having an expert lawyer at your side is often an invaluable asset.
This legal professional can advise, assist and represent clients in a variety of situations, such as property transactions, disputes between landlords and tenants, or conflicts within a co-ownership.
As a lawyer in co-ownership and property lawIt can help you to resolve any difficulties relating to the management and administration of a co-owned property.
Whether you are a co-owner, a co-ownership trustee or a real estate professional, Maître Zakine can use his extensive expertise in co-ownership law to advise and represent you in any disputes or problems that may arise.
Co-ownership law governs relations between the co-owners of a building and their obligations in terms of the management and maintenance of the building. It is a complex and delicate area that may require the assistance of a specialist lawyer.
A lawyer specialising in co-ownership law, such as Maître Zakine, can help with the recovery of co-ownership charges or when a loss occurs both within a dwelling and in the common areas.
Maître Zakine, a lawyer specialising in co-ownership law, will be able to help you draw up or interpret the articles of co-ownership, settle disputes between co-owners, represent your syndicate of co-ownership before the courts and advise you on all legal issues relating to co-ownership.
A property lawyer: useful and strategic
A property and co-ownership lawyer is not just a defender in the event of a dispute.
His involvement can be strategic. For example, they can help to draw up clear, secure contracts, negotiate between two or more opposing parties or mediate to avoid long and costly legal proceedings.
The formal notice letters it sends generally have a greater impact.
Cases where the involvement of a lawyer is essential
Here are a few situations where the help of a lawyer in real estate and co-ownership law in the Var can be essential:
Dispute resolutionIn the event of disagreement between co-owners, landlords and tenants, or to assist a co-ownership trustee
A look at the entire property transactionTo ensure that the transaction complies with current legislation
Legal assistance and adviceFor expert advice on the legal aspects of property management.
Drafting of contracts
Drafting of transaction protocols in the event of amicable settlement of disputes
Maître Zakine is available to work in the communes of the Var.
Our law firm can help you in a number of areas, including property law and co-ownership management throughout France, including the Var.