Avocat droit immobilier Lille
 Maître Zakine  Docteur en Droit, Avocat
peut vous aider dans toutes les démarches relatives au droit immobilier.
Maître Zakine Docteur en Droit, Avocat peut vous aider dans toutes les démarches relatives au droit immobilier. 
Le cabinet d'avocats de Maître Zakine agit en droit immobilier, droit de la construction,. Elle intervient régulièrement dans la rédaction de bail commercial . Son expérience en  baux commerciaux est important. Pour mémoire, c'est un dérivé du droit des contrats.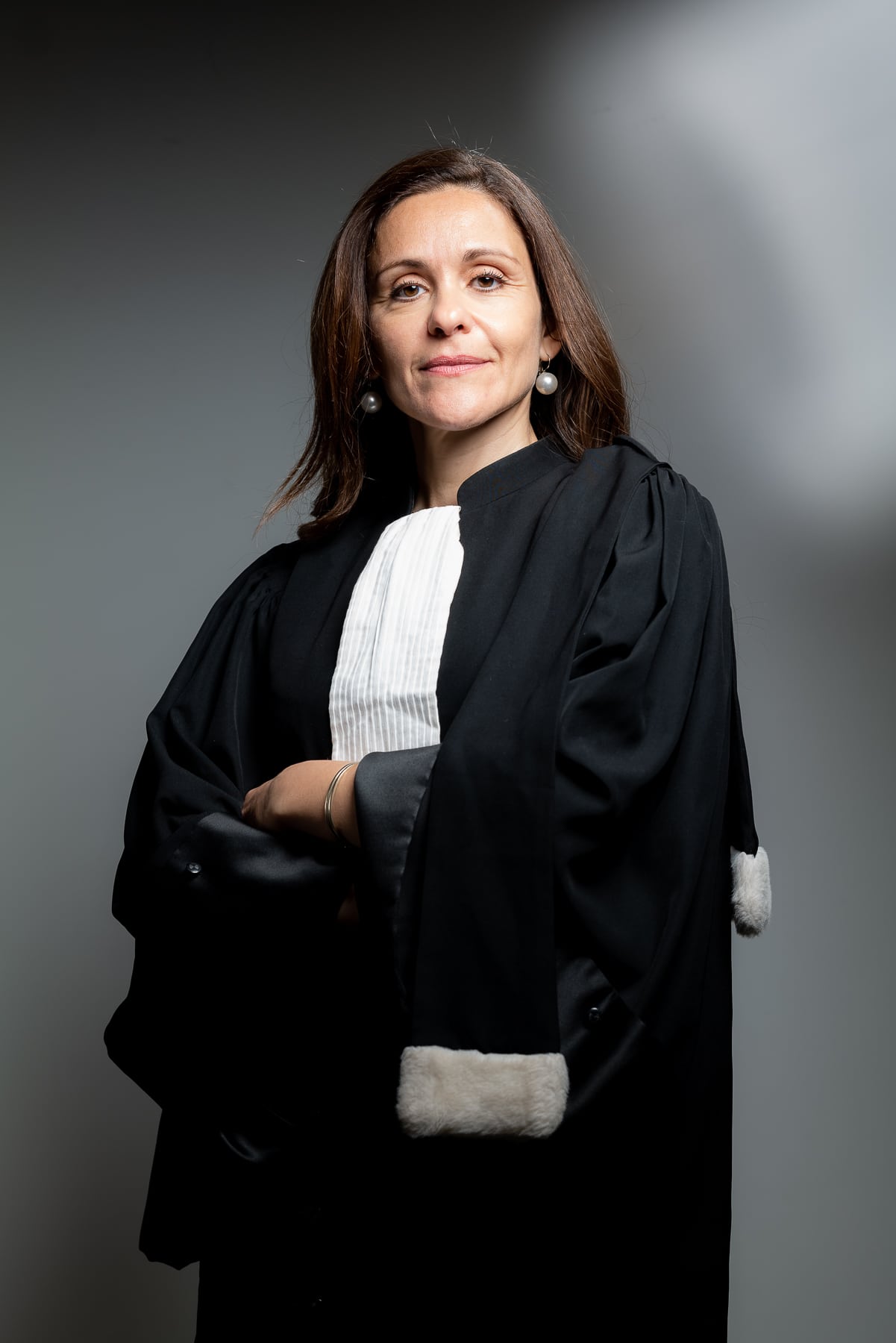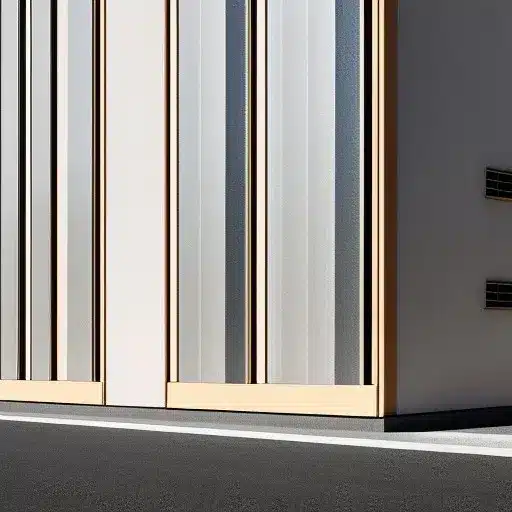 Côté droit de la copropriété sur la région lilloise, Maitre Zakine intervient aussi par exemple pour les contestations d'assemblée générale pour les propriétaires. Elle intervient pour la récupération de charges des co propriétaires aussi. Être propriétaire peut être compliqué .
En droit immobilier et en droit de l'urbanisme, elle intervient sur des préjudices en cas de rénovation, abandon de travaux ou abandon de chantier, expulsion et baux commerciaux  ou lors d'une acquisition d'un bien immobilier qui donne lieu à la découverte de vices cachés (c'est à dire des défaut qui se révèlent après la vente). Elle intervient en droit de l'urbanisme (contestation permis de construire, contestation permis de lotir). Elle travaille aussi pour la récupération des loyers quand les propriétaires arrêtent de les recevoir.
Le cabinet intervient aussi la rédaction et la négociation de baux commercial, et dans le contentieux lié.
Property lawyer in Lille
Maître Zakine practises in the Nord Pas de Calais region, particularly in Lille, and is regularly in contact with Belgian clients, given the proximity of Belgium. Me Zakine.
Dans le cadre du développement urbain, l'urbanisme immobilier se révèle être un pilier central, régissant non seulement le droit de la construction, mais aussi les règles d'habitation et de propriété.
Il est indispensable pour un propriétaire, qu'il soit particulier ou professionnel, de solliciter un conseil avisé afin de naviguer au mieux dans les méandres du droit immobilier.
Me Zakine est en fin connaisseur en litige immobilier et intervient régulièrement sur la ville de Palais de Justice de Lille. Elle peut vous aider à gérer par exemple le recours à un expert en bâtiment, les malfaçons en cas de rénovation dans le cadre d'une acquisition dans le neuf (VEFA), ou dans l'ancien ou à la suite d'une construction de votre maison individuelle (CCMI ou contrat de maîtrise d'oeuvre).
Le droit immobilier touche également au droit de la famille, notamment dans les cas de divorce, où la question du partage des biens immobiliers se pose avec acuité. De même, les baux commerciaux représentent un autre pan de notre activité, nécessitant une expertise pointue afin de protéger au mieux les intérêts de nos clients.
Il arrive parfois que des dommages et intérêts soient demandés en réparation d'un préjudice subi. Dans ces cas-là, il est crucial de constituer un dossier solide, et notre cabinet se tient prêt à vous assister dans cette démarche, grâce à une expérience forgée au fil des années et au professionnalisme de nos avocats, à l'instar de Me Zakine, reconnu dans la profession pour son expertise et sa rigueur.
Le droit de l'urbanisme et la contestation d'un permis de construire 
La contestation de permis de construire est un processus juridique qui permet aux citoyens, aux associations et aux autres parties intéressées de contester la décision d'une commune ou d'une autorité locale d'accorder un permis de construire.
Ce processus est encadré par le droit de l'urbanisme et offre différentes voies de recours pour les parties concernées : recours gracieux, et recours contentieux devant le tribunal administratif :
1. Le Recours Gracieux
Avant de se tourner vers le tribunal administratif, les parties contestataires ont la possibilité de déposer un recours gracieux. Ce recours est une demande écrite adressée à la commune qui a accordé le permis de construire, demandant la révision de la décision. Le recours gracieux doit être déposé dans un délai de deux mois à compter de la publication de la décision d'octroi du permis de construire.
2. Le Recours Contentieux
Si le recours gracieux est rejeté ou si la commune ne répond pas dans un délai de deux mois, les parties peuvent alors saisir le tribunal administratif par le biais d'un recours contentieux. Ce recours doit être déposé dans un délai de deux mois suivant la réponse négative de la commune ou, en l'absence de réponse, deux mois après l'expiration du délai de réponse de la commune.
3. Le Rôle du Tribunal Administratif
Le tribunal administratif examine le bien-fondé de la décision de la commune en se basant sur le droit de l'urbanisme et sur les pièces fournies par les parties. Le tribunal peut annuler la décision de la commune s'il juge qu'elle est entachée d'illégalité. Les motifs d'annulation peuvent être variés, allant d'une erreur d'appréciation à un vice de forme.
La vente en l'état de parfait achèvement à Lille 
La vente en l'état futur d'achèvement (VEFA), également connue sous le nom de vente sur plan, est un type de transaction immobilière dans laquelle l'acheteur acquiert un bien immobilier avant ou pendant sa construction. La transaction est régie par des règles spécifiques en France pour protéger l'acheteur.
1. Contrat de réservation :
L'acheteur peut signer un contrat de réservation avec le promoteur pour réserver le bien. Il doit alors verser un dépôt de garantie.
2. Acte de vente :
Une fois la construction suffisamment avancée, l'acheteur signe l'acte de vente chez le notaire et devient officiellement propriétaire du bien.
3. Paiements échelonnés :
L'acheteur paie le bien en plusieurs fois, en fonction de l'avancement des travaux :
5% du prix à la réservation
35% à l'achèvement des fondations
70% à la mise hors d'eau (toiture posée)
95% à l'achèvement des travaux
Le solde (5%) à la livraison
4. Garanties :
Le promoteur doit fournir plusieurs garanties :
Garantie de parfait achèvement : tous les désordres signalés dans l'année qui suit la livraison doivent être réparés.
Garantie biennale : couvre les éléments dissociables du bâtiment pendant 2 ans.
Garantie décennale : couvre les dommages compromettant la solidité du bâtiment ou le rendant inhabitable pendant 10 ans.
5. Réception du bien :
À la fin des travaux, une visite de réception est organisée. L'acheteur peut émettre des réserves s'il constate des défauts.
6. Délai de livraison :
Le contrat de VEFA doit préciser la date de livraison. Des dommages et intérêts peuvent être réclamés en cas de retard.
7. Spécificités à Lille :
Comme dans toute autre ville, il est crucial de bien choisir le promoteur et de vérifier son sérieux et sa solvabilité. Lille, étant une ville dynamique avec un marché immobilier actif, offre de nombreuses opportunités, mais aussi des risques si les précautions nécessaires ne sont pas prises.
Conseils :
Vérifiez les références du promoteur.
Étudiez attentivement le contrat de réservation et l'acte de vente.
Assurez-vous que toutes les garanties sont bien incluses.
En conclusion, bien que la VEFA puisse être une excellente opportunité d'acquérir un bien immobilier neuf, il est crucial de bien comprendre le processus et de prendre toutes les précautions nécessaires pour protéger votre investissement.
Conclusion
En conclusion, que vous soyez propriétaire, locataire, promoteur ou encore membre d'une copropriété, notre cabinet est à même de vous fournir un accompagnement juridique de qualité, en alliant expérience, professionnalisme et réactivité, pour défendre vos droits et protéger vos intérêts dans tous les domaines du droit immobilier.
It also deals with problems related to abandoned building sites.
Maître Zakine vient régulièrement à Lille.
Elle est avocat et Docteur en droit en immobilier, construction et en droit de la copropriété.
Maître Zakine is used to working remotely (video, electronic signature, secure file exchange platform).

The Cabinet Cécile Zakine se tient à votre disposition : https://calendly.com/maitre-zakine
Les 5 aspects cruciaux à maîtriser en cas de retard VEFA à Lille
La transaction immobilière sous le régime de la Vente en l'État Futur d'Achèvement (VEFA) à Lille, métropole en pleine effervescence et riche en projets immobiliers, requiert une attention particulière, notamment en matière de retards de livraison. En tant que juriste spécialisé, il est impératif de maîtriser les tenants et aboutissants de cette forme contractuelle spécifique.
Cadre juridique du retard VEFA : La VEFA est rigoureusement réglementée par le Code de la construction et de l'habitation, imposant la stipulation d'une date ou période de livraison et des pénalités applicables en cas de retard dans le contrat. Le vendeur se doit de justifier tout retard, sous réserve de circonstances exceptionnelles ou de force majeure, auquel cas il pourrait être exonéré des pénalités, à condition de démontrer l'impact de ces circonstances.
Pénalités de retard : Les pénalités, définies contractuellement, visent à compenser le préjudice subi par l'acquéreur, incluant les frais supplémentaires induits par le retard. À Lille, ces pénalités jouent un rôle crucial dans la protection des droits de l'acheteur.
Voies de recours : En cas de retard significatif ou de pénalités insuffisantes, l'acquéreur peut mettre en demeure le promoteur, intenter une action en justice, voire demander la résolution du contrat en cas de manquement grave, avec pour conséquence le remboursement des sommes versées augmentées d'intérêts.
Assistance juridique : L'accompagnement par un avocat spécialisé en droit immobilier est vivement recommandé, compte tenu de la complexité des contrats VEFA et de la technicité des litiges. Un avocat pourra guider l'acheteur vers la stratégie la plus adaptée à sa situation.
Spécificités du marché lillois : L'attractivité de Lille engendre une forte demande immobilière et une multiplication des programmes en VEFA, avec des retards parfois dus à la surcharge de travail des entreprises du BTP. Les spécificités locales, telles que les zones protégées ou les normes architecturales, peuvent également être sources de retard.
 Une connaissance approfondie du cadre juridique et un accompagnement juridique adéquat permettent de sécuriser l'opération et de protéger efficacement les droits de l'acquéreur. La vigilance et la proactivité sont de mise pour faire valoir ses droits dans ce contexte dynamique mais exigeant
L'achat en VEFA est une aventure qui peut s'avérer périlleuse. Toutefois, en étant bien informé et accompagné, il est possible de surmonter les obstacles et de voir son projet immobilier se réaliser. Les retards sont malheureusement courants, mais la loi offre des outils permettant de protéger les droits des acquéreurs. À Lille, malgré un marché dynamique, les règles du jeu restent les mêmes. Reste à l'acheteur à être vigilant et actif pour faire valoir ses droits.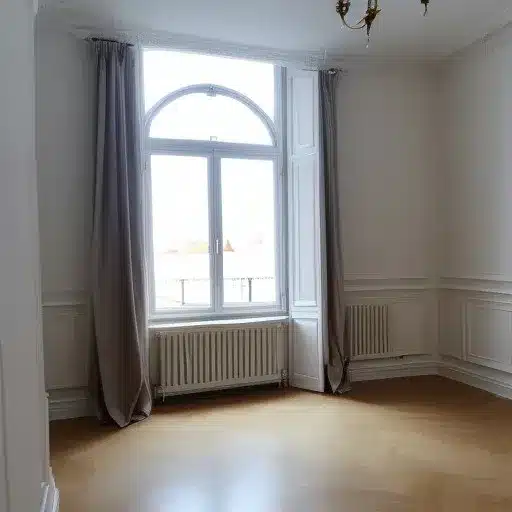 Les 5 éléments clés à connaître sur un avocat en droit immobilier à Lille
Le droit immobilier, domaine juridique complexe et multifacette, requiert l'intervention d'un avocat compétent et rigoureux, à l'image de Maître Cécile ZAKINE, éminente avocate au barreau de Lille. Voici cinq aspects essentiels à connaître sur son rôle et son expertise.
Rigueur et compétence : Maître ZAKINE offre une expertise rigoureuse en droit immobilier, acquise au fil des années et renforcée par une pratique assidue, notamment à Lille. Elle maîtrise parfaitement les enjeux juridiques liés à l'immobilier, qu'il s'agisse de contrats de construction, de VEFA ou de contentieux.
Écoute et conseils personnalisés : Reconnue pour son écoute et sa proximité avec ses clients, Maître ZAKINE fournit des conseils adaptés à chaque situation, que ce soit en matière de vente immobilière, de divorce, de droit du travail ou d'entreprise.
Maîtrise des procédures judiciaires : Face aux complexités des contentieux en droit immobilier, Maître ZAKINE assure une représentation efficace et rigoureuse devant les tribunaux, contribuant à dénouer les situations les plus complexes.
Présence nationale : Bien qu'ancrée à Lille, Maître ZAKINE est prête à se déplacer dans toute la France pour défendre les intérêts de ses clients, témoignant de son engagement et de sa détermination.
Polyvalence juridique : Au-delà du droit immobilier, Maître ZAKINE possède une solide compétence dans d'autres domaines du droit, tels que le droit du travail ou le droit de l'entreprise, faisant d'elle une avocate polyvalente et à même de répondre à une variété de besoins juridiques.
En somme, faire appel à Maître Cécile ZAKINE, c'est choisir un avocat en droit immobilier à Lille qui allie compétence, écoute et polyvalence, pour une prise en charge complète et personnalisée de vos besoins juridiques
A connected lawyer, making your life easier
It operates throughout France. It uses tools (electronic signature, video, e-mail, telephone) that allow you to work without worrying about distance.
Avocat spécialisé, docteur en droit, titulaire en deux Masters, Maître Zakine agit sur Lille
Calling on an expert in property law and VEFA, with a strong practice in co-ownership, is the assurance of defending your rights in the best possible way.