Maître Zakine is a lawyer specialising in personal data protection law, in particular the RGPD (General Data Protection Regulation). Based in Antibes, Ms Zakine assists companies and professionals in all sectors of activity in bringing their personal data processing into compliance with the RGPD. Informing your customers about the RGPD is the most important legal aspect. Its policy is to inform and reinforce information to companies about their obligations. The privacy policy is essential.
Maître Zakine intervient pour les entreprises dans les cas suivants  :
Un avocat spécialisé dans le Règlement général sur la protection des données (RGPD) peut être extrêmement utile pour les entreprises de plusieurs façons :
Conformité avec le RGPD : Il aide les entreprises à comprendre et à se conformer aux exigences du RGPD, qui peuvent être complexes et variées. Cela inclut la mise en œuvre de politiques et de procédures appropriées pour la gestion des données personnelles.
Formation et sensibilisation : L'avocat peut former les employés de l'entreprise sur les aspects importants du RGPD, assurant ainsi que tous sont informés des obligations légales et des meilleures pratiques en matière de protection des données.
Gestion des risques : Il évalue et conseille sur les risques liés à la protection des données, aidant les entreprises à éviter les violations de données coûteuses et les sanctions potentielles.
Réponse aux violations de données : En cas de violation de données, l'avocat peut guider l'entreprise dans la gestion de la situation, y compris la notification aux autorités de régulation et aux personnes concernées, conformément aux exigences du RGPD.
Conseils juridiques et représentation : L'avocat fournit des conseils juridiques sur diverses questions liées à la protection des données et peut représenter l'entreprise devant les autorités de régulation ou les tribunaux en cas de litige.
Mise en œuvre de la technologie : Il peut conseiller sur l'adoption de technologies conformes au RGPD, comme le cryptage et la pseudonymisation, pour améliorer la sécurité des données.
Contrats et accords : L'avocat aide à rédiger et à réviser des contrats et des accords pour garantir qu'ils respectent les normes du RGPD, en particulier lorsqu'il s'agit de partage de données avec des tiers.
Elle maîtrise spécifiquement certains domaines du à des clients précédents : caméra avec intelligence artificielle, filmer l'espace public (Code de Sécurité Intérieure) et y adapter des logiciels d'intelligence artificielle (dite caméra augmentée).
Avoir un avocat à ses côtés, c'est s'assurer d'avoir une réponse forte aux grands défis technologiques de ce jour.
Master Zakine
Lawyer RGPD - Personal Data
Doctor of Law - Lecturer at the University of Nice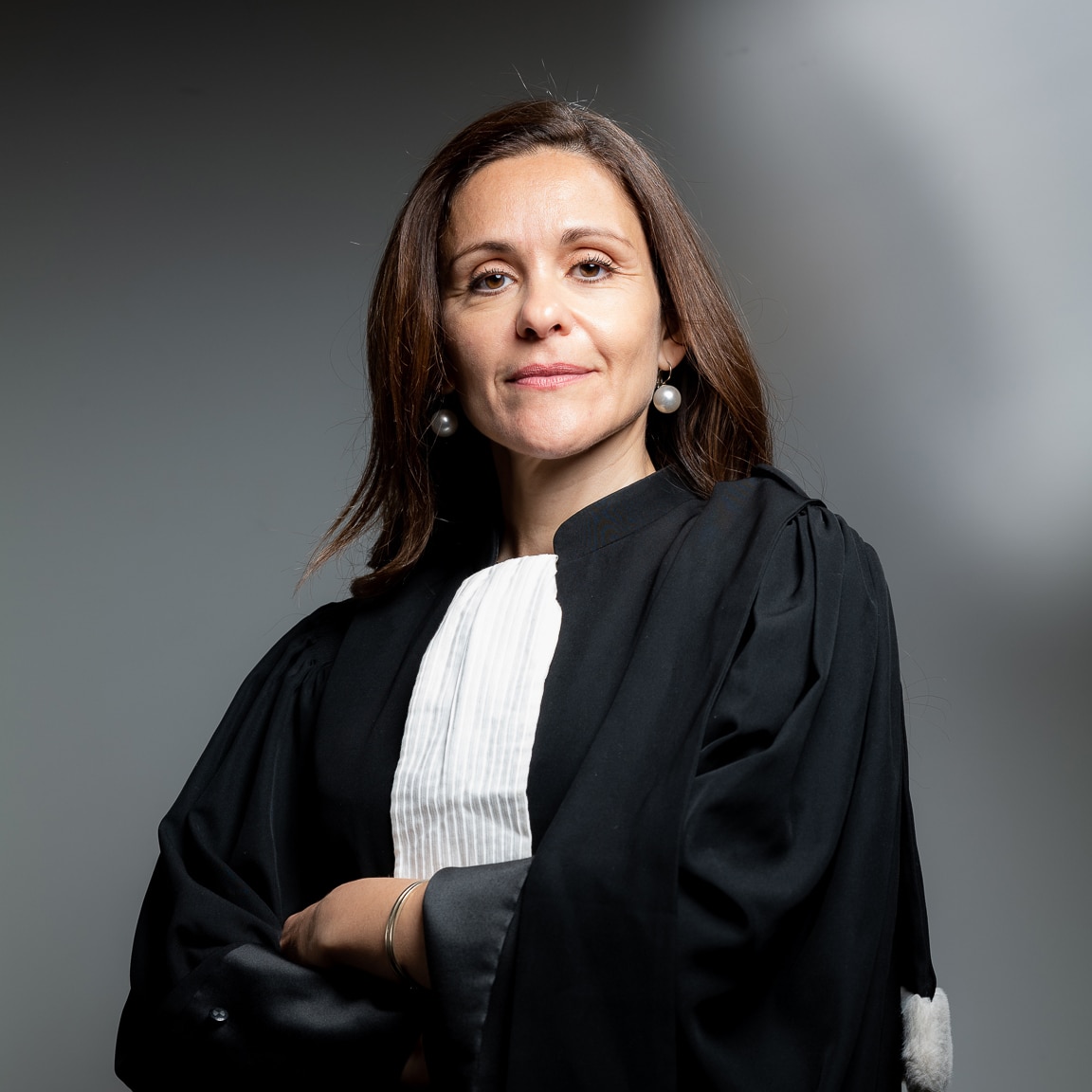 Ms Zakine works in Sophia Antipolis physically. She can travel.
The RGPD is a European legal regulation designed to protect the personal data of European Union citizens. It applies to all companies and organisations that process the personal data of individuals residing in the European Union, regardless of where they are processed. This legal obligation aims to strengthen the policy of transparency and information.
In today's digital age, personal data breaches have become commonplace, causing our right to privacy to falter. The General Data Protection Regulation (GDPR), a 2016 European regulation, is a wide-ranging European regulation designed to respond to the risk of personal data and privacy breaches. The mandatory nature of the compliance policy applies to everyone. Therefore, information and the obligation to comply with the RGPD are essential for companies and require particular attention.
Aussi comment doit-on procéder lorsqu'on est victime d'une violation des données personnelles et de la vie privée? 
1. Analyse the source of the breach of your personal data 
Is it a company, a public space where there are no signs of CCTV cameras, or your workplace? 
Employees have very important rights when it comes to respecting their personal data and privacy. 
Their privacy should only be affected if it is proportionate to the objective being pursued: security, etc.
The employer must make a declaration to the CNIL and post a circular informing employees that the premises are under video surveillance. 
This must also be stated in the employment contract to ensure maximum protection for the employee. 
They must be informed that they have the right to rectify and delete this data. 
Analyse the origin of the breach.
2. Understand the extent of the breach so that you can take appropriate action
Once an infringement has been detected, it is important to assess the extent of the damage in order to take action and possibly claim damages.
Is it your name, your address, your social security number, your password, your credit card details? The seriousness of the situation will depend largely on the nature of the information stolen. 
Misuse of your data will be less serious than theft of your bank account details. 
Companies must therefore do their utmost to protect your personal data, in particular by means of double authentication. 
3. Notify the appropriate authorities
Under the RGPD, in the event of a data breach, it is imperative to report the incident to the relevant supervisory authority within 72 hours. This is a principle of law. Forums are available on the CNIL website. 
In France, this is the Commission Nationale de l'Informatique et des Libertés (CNIL).
Send this organisation a detailed description of your situation and the violation you have suffered. 
4. But also think about anticipating the risks of fraud
Protect your data by constantly changing your passwords. 
Avoid going to high-risk sites and making purchases there. 
Keep an eye out for legal documents designed to protect your personal data when you buy from a website. 
Please be careful about the use of cookies. 
5. Consult a legal professional, in particular a lawyer
If you have been the victim of a major data breach, it may be time to consult an expert lawyer who will be able to guide you. Visit data protection lawyers can help you understand your rights and take action to protect your privacy within the meaning of Article 8 of the European Convention on Human Rights.. 
***
As an RGPD lawyer, Master Zakine will support you at every stage of your company's compliance with the RGPD. They will advise you on your obligations as a data controller and help you draft the documents. Lawyers have more expertise than mere external consultants. Lawyers also have a legal responsibility. Maître Zakine works throughout France and in Paris.
As part of the defence of the law, Maître Zakine also assists with the implementation of appropriate security measures for protecting personal data of your customers and employees. We can advise you on the best practices to put in place to prevent data leaks and hacking.
In the event of an inspection or a request from the CNIL (Commission Nationale de l'Informatique et des Libertés), Maître Zakine assists you and defends you before the relevant authorities. She will also advise you in the event of a dispute with a third party concerning the protection of your personal data.
Ms. Zakine is an experienced and competent lawyer protection of personal data. We provide you with professional, confidential support for all your projects relating to RGPD.
It helps you to implement your data processing activities in full compliance with the regulations.
Maître Zakine also assists you in drawing up your contracts with your subcontractors or service providers who process personal data on your behalf. She will advise you on the clauses to include in these contracts to guarantee the protection of your data and your liability as data controller. The actual processor of the data is automatically liable.
Finally, Maître Zakine helps you manage your obligations in terms of training your employees and raising their awareness of personal data protection issues. We can advise you on the steps you need to take to make your employees aware of the challenges of data protection and teach them the best practices to follow.
5 reasons to hire a rgpd lawyer
The Rgpd, which dates from 2018, imposes numerous obligations.
A lawyer RGPD The General Data Protection Regulation is a lawyer - personal data protection. He is a data protection officer.
Equipped with European legal baggage, the RGPD is a text legislating on the protection of European citizens' data.
It is important to rely on them, otherwise you may be penalised.
The General Data Protection Regulation, commonly known as the GDPR, is the European reference text on personal data protection. Applicable since 25 May 2018 throughout Europe. It reinforces and completes the principles established by the Data Protection Act of 1978.
The regulatory framework established by the RGPD thus makes it possible to ensure transparency, to strengthen the rights of the persons concerned, to make companies responsible for the processing of personal data and to increase the penalties.
The CNIL is the body responsible for checking breaches of the RGPD.
Whether it's for website privacy policies, handling personal data breaches or registering processing, Me Zakine can help you.
Helping you manage confidentiality policies and taking charge of your staff is one thing. From personal data breaches to setting up a register of processing operations or a personal data register (which is de facto the same thing, but with a different name), Maître Zakine can help you bring your IS into compliance. Managing an impact assessment (AIPD or PIA) is a standard feature of the company. Appointing a delegate to the personal data protection for effective implementation of the RGPD rulesIt's useful and necessary. 
The General Data Protection Regulation (GDPR) is a European Union law designed to protect individuals' personal data by harmonising the rules on the protection of personal data throughout the EU.European Union. Since its entry into force on 25 May 2018, the GDPR applies to all businesses, regardless of size, that process personal data of people residing in the European Union. This also applies to businesses established outside the European Union that process personal data of people residing in the European Union in connection with the supply of goods or services, or the performance of follow-up operations in respect of them.
The purpose of the GDPR is to protect the fundamental rights of individuals with regard to the protection of their personal data and to strengthen consumer confidence in the digital sector by guaranteeing a high level of protection for their personal data. It sets out the obligations of data controllers and processors with regard to the protection of personal data, as well as the rights of data subjects. It is of course forbidden to file political information.
Data controllers are the persons, companies or organisations that decide on the purpose and means of processing personal data. Processors are the persons, companies or organisations that process personal data. personal data on behalf of a data controller. Under the GDPR, data controllers must obtain the explicit consent of data subjects for the processing of their personal data, except in cases where another legal basis is applicable.
Data subjects have the right to access their personal data, to rectify it, to erase it, to limit its processing, to object to its processing and to request the portability of their data. They also have the right to withdraw their consent at any time. In the event of a data leak, data controllers must inform the competent data protection authority within 72 hours of discovering the leak.
The RGPD also requires data controllers to put in place adequate security measures to protect personal data against destruction, loss, alteration, disclosure or unauthorised access. This should be discussed with your subcontractors as soon as the service begins.
What are the 3 principles of the RGPD?
The General Data Protection Regulation (GDPR) is based on three main principles and legal compliance obligations:
The principle of lawfulness, fairness and transparency: this principle implies that the processing of personal data must be lawful and transparent, and must be carried out in such a way that it is legitimate and fair to the data subject.

The data minimisation principle: this principle states that personal data should only be collected, used and retained to the extent strictly necessary for the purpose for which they are processed.

The accountability principle: this principle implies that controllers and processors are responsible for the compliance of the processing of personal data with the regulations, and must be able to demonstrate this compliance in case of an audit.
Consent, enforceable rights, article 9 of the Civil Code, the rights and obligations of the parties in the context of computerised processing are elements that are in conflict with each other. A lawyer can help you to grasp these finer points.
The idea is to know what's right for you. Maître Zakine, lawyer, is here to help you, whether you are a start-up in Sophia-Antipolis or a large group in Grenoble.
2. The RGPD, the lawyer and the DPO
The DPO is the Data Protection Officer. This role, established by the CNIL, has far-reaching consequences. Among other things, the CNIL is the guarantor of the proper management of computer files and processes subject to the RGPD.
As such, a RGPD lawyer, a data protection expert, is the DPO's point of contact in the event of disputes or specific issues submitted to the DPO, or in the event of problems relating to data protection. Control Zakine can be a start-up lawyer or a lawyer for major groups.
By appointing a data protection officer (DPO for short), Maître Zakine can help you to ensure that your data processing complies with the Data Protection Directive and to pay attention to data security.
3. What can a lawyer familiar with the RGPD do for you?
Maître Zakine helps clients at various stages of their projects. From the consent stage to the more political stages in relation to internet clients.
Either in the upstream phase, it will for example help you to carry out an AIPD (Initial Data Protection Analysis) and help you to discuss with the CNIL
It is also involved in the downstream phase when it works on the regularisation of CNIL processes. We can work with you to ensure that you are "rgpd compliant".
It is used to working with start-ups and public bodies on a wide range of issues, from innovations to simple regularisations.
4. Why choose us to help you?
Maître Zakine is guided by your interests. Maître Zakine provides advice and assistance in Paris and throughout France
Using a lawyer means you can be sure that your rights are respected, and that the law firm you have chosen is specialised in the required field.
In the event of a dispute, Maître Zakine asserts your rights with strength and humanity.
Zakine Law Firm is based in Antibes registered at the Bar of Grasse (The Nice Bar is next door). Maître Zakine in CannesGrassse, Mougins ) and throughout France.
Maître Zakine is used to working remotely (video, electronic signature, secure file exchange platform).
The Cabinet Cécile Zakine is at your disposal
4. How much does an RGPD lawyer cost?
The cost of an RGPD lawyer varies depending on a number of factors.
The basic principle is, of course, that the cost will vary according to the work involved and the time spent.
The easiest way is to take a consultation with Me ZakineRGPD lawyer. The cost is 120 euros. She will be able to guide you and go over the basics with you.
I invite you to read the faq about why the first consultation is charged (because during the first consultation, Mr. Zakine will begin to guide you through the process).
5. Our places of intervention are ?
Sophia Antipolis is a technology city in the Alpes-Maritimes region of France. It was created in the 1970s to host high-tech companies and quickly gained an international reputation as a centre for research and development in IT and telecommunications.
Today, Sophia Antipolis is home to over 1,200 companies and research centres, employing almost 25,000 people. The city is also home to numerous universities and schools, offering a wide range of training and professional development opportunities.
The town is well served by public transport, with a network of buses and trains linking it to Nice and other towns in the region. It is also easily accessible by car, thanks to its proximity to the A8 motorway.
Would you like to be contacted again?